Chimpanzee habituation Experience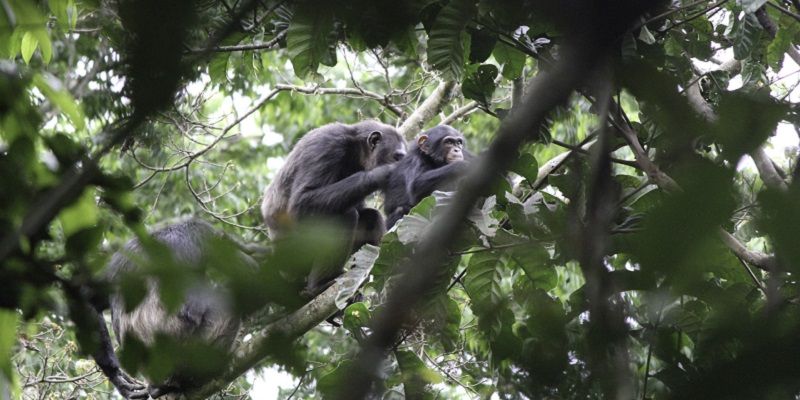 Chimpanzee Habituation Experience
Chimpanzee habituation  is carried out in Kibale National Park, It is much more than being with the chimpanzees. Most people think that chimpanzee trekking and chimpanzee habituation are similar but thats not true, these are totally different activities. Chimpanzee habituation experience involves spending the whole day interacting with chimpanzees unlike the one hour spent while trekking the chimpanzees. Abbreviated as CHEX, chimpanzee habituation experience is only done in the kibale forest national park and is a unique experience that cannot be got elsewhere in the whole of Africa.
For one to be able to get a piece of this experience, he or she must have a chimpanzee habituation permit that costs 220usd  and can be accessed from the Uganda wildlife authority (UWA). When you get the habituation permit, be assured of being with the chimpanzees the whole day and acquire in-depth knowledge about the chimpanzees.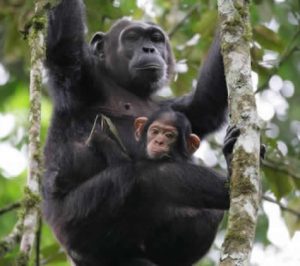 Tourists are required to be at the starting point very early in the morning to start up the hiking. Uganda wildlife authority employed armed guides that lead travelers through the jungle in search for the chimpanzees. Chimpanzees nest in a different place every night so the trekkers together with the guides follow tracks in the forest depending on where the chimpanzees slept the previous night looking for them.
While searching for the chimpanzees, you will encounter other wildlife in the national park such as elephants, bush pigs, black and white colubus, red tailed monkeys, duikers, warthogs, baboons, buffalos,  leopards, African golden cats and mongooses among others. A variety of bird species and butterflies are also seen in the process, which adds to the final experience.
Only 12 people are allowed to take part in the experience at a time but the figure does not involve the porters and guides. Travellers should park some food or a snack because the whole day is spent in the jungle with chimpanzees. Sometimes parked lunchis provided, these include simple snacks, eats, fruits and enough drinking waters. Potters help in carrying these hence making it easy for travelers to hike.
Timely planning is highly recommended for everyone in order to have a successful experience. It requires booking of the permits at least three weeks earlier and the payment of the booking fee. This helps in planning and allocating the chimpanzee communities to the travelers on the real day of the activity. On that very day, every participant must attend a simple briefing early in the morning before the trekking.
During the briefing, the travellers are told about the dos and don'ts while with the chimpanzees, like to have non-flash cameras and keeping a distance of seven meters away from the chimpanzees.
Chimpanzee Safaris in Rwanda