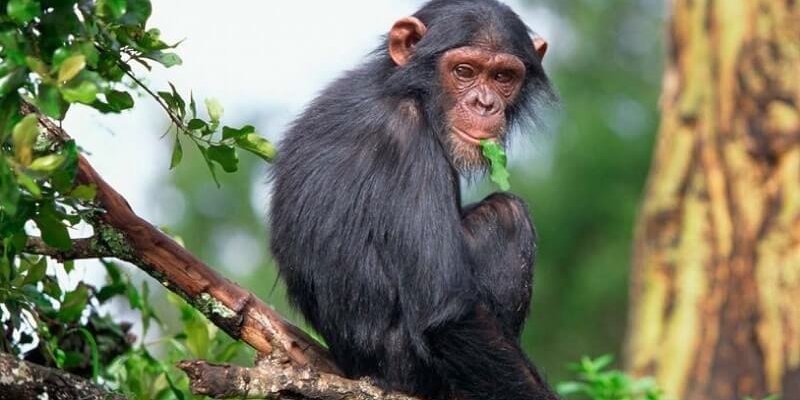 2 Days Rwanda Chimpanzee trekking Safari Overview
This 2 days Rwanda Chimpanzee trekking safari in Nyungwe forest national park will give you the real experience of the wild primates adventure in Rwanda's largest montane forest. This is short chimpanzee trekking safari is an alternative to the 2 days gorilla trekking safari in Volcanoes National Park. The safari fits those who have a fixed time budget and also cannot possibly take up the gorilla safari due to the high cost of the permit. Here, chimpanzee trekking permits are sold at only $100 which is far less than the gorilla permit at $1500.00.
You have will have a n enroute stopover on your way to Nyungwe Forest National park at the ethnographic museum of Rwanda to learn more about the cultural heritage and the historic background of the Rwandan people.
2 Days Rwanda Chimpanzee Trekking Safari Itinerary
DAY 1 : DRIVE TO NYUNGWE FOREST NATIONAL PARK (6 Hours )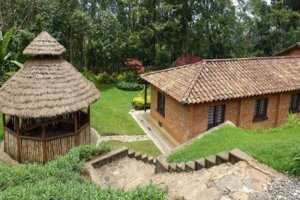 This morning we depart Kigali for a 2 day chimpanzee trekking safari in Nyungwe forest national park. There is an optional stopover in Huye at the ethnographic museum formerly the national museum of Rwanda – You will then have lunch an proceed to the park. In the afternoon, you will take on the canopy walk in Nyungwe forest. The drive to Nyungwe forest is rewarding with views several hills, Lake Kivu and Kibira national park in Burundi.
Meal plan – Lunch & Dinner. Accommodation: Upmarket – One & Only Nyungwe Lodge, Mid-range – Nyungwe Forest Lodge, Budget – Gisakura Guesthouse
DAY 2 : RWANDA CHIMPANZEE TREKKING IN NYUNGWE FOREST NATIONAL PARK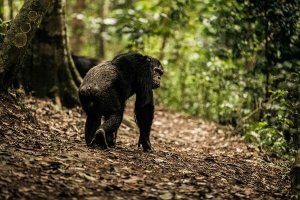 You will set out at 5:00 am to go to the park headquarters in Uwinka for an early briefing about the chimpanzee trekking safari activity. The forest is rich in botanical diversity hosting over 200 species of trees and flowering plants and about 300 bird species. Nyungwe Forest National Park is home to 13 species of primates including Olive baboons, L'Hoest's monkeys, Ruwenzori colobus, Vervet monkeys, silver monkey, Grey-cheeked manga-bey, red-tailed monkey, etc. Our main focus on this safari will be trekking the chimpanzees.
The chimpanzee trekking activity starts at either Uwinka center or at Cyamudongo. The latter will, however, require your driver guide to transfer you there from the park headquarters. You will enjoy the trek in the forest as your guides keep in touch with fellow ranger guides to easily locate the chimpanzee troop. The trek usually takes between 1 hours – 4 hours of search depending on where chimpanzees nested the previous night. On meeting the chimpanzees, you will be allowed to stay with them for a maximum of 1 hour. You may enjoy the photography during this 1 hour but with NO FLASHLIGHT. After the trek, you will be transferred to Kigali for your outbound flight departure. Meal plan – Breakfast and Lunch