_
 

Rwanda 

Gorilla Tours – Budget Gorilla Safari Packages
_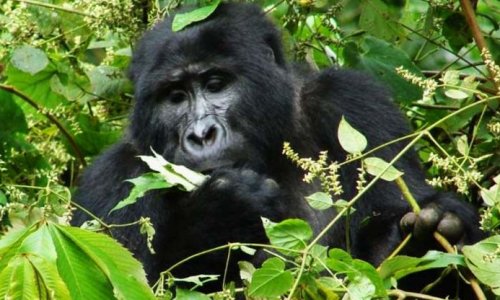 1 Day Gorilla Rwanda Trek
Planning to do gorilla trekking as you Visit Rwanda?, Visit the Volcanoes National Park, the only place to see mountain gorilllas in Rwanda. For both group and private travelers, this tour is the best to reward you with exclusive trekking experiences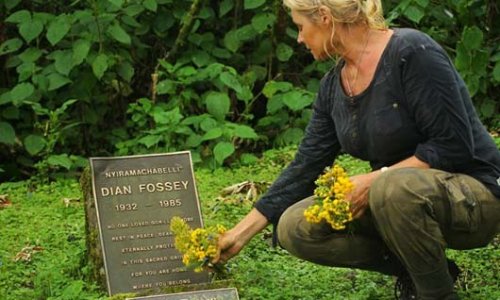 5 Day Gorillas & Dian Fossey Hike
This 5 Days Rwanda Gorilla trekking safari is designed to fit travelers who are enthusiastic to go for gorilla trekking in Rwanda. This trip offers an opportunity to go for golden monkey tracking or hike to the Dian fossey hike tombs.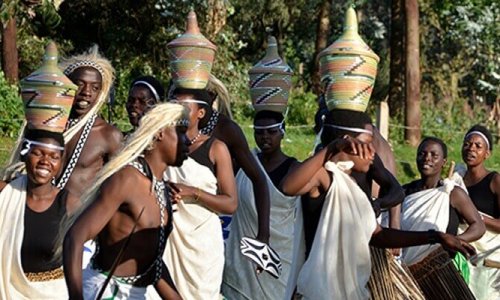 6 Days Rwanda Gorillas & Cultural Tour
This is a Rwanda Gorilla tour and and Cultural safari which takes you for a comprehensive gorilla trekking experience in the Volcanoes National park, hike to see the Dian Fossey Grave. Do not miss out the exceptional Iby'iwacu cultural tour.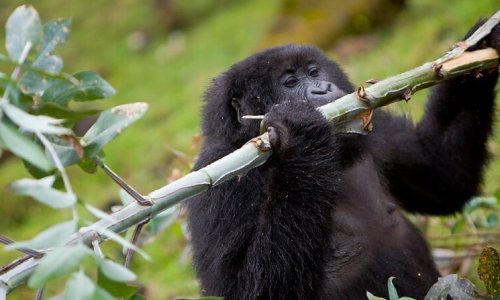 2 Days Rwanda Gorilla Trekking
On this Visit Rwanda Gorilla trekking safari in PNV, you will visit Kigali Memorial centre in a well planned Kigali City tour before you head out to the northern part of Rwanda for the long awaited Rwanda gorilla trekking experience.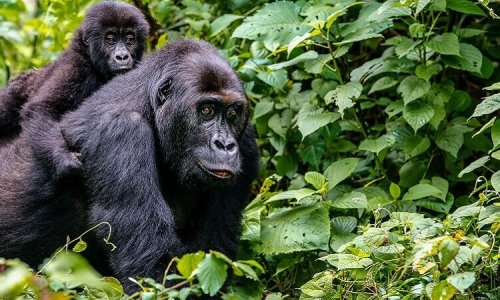 4 Days Rwanda Gorilla Tour 
This 4 Days double gorilla tour takes you deep into the bamboo trees of the park to meet face to face with the dominant silverback. You will have another day of trekking the gorillas taking on a different gorilla family in the same park.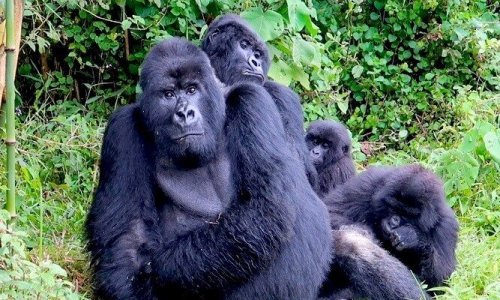 8 Days Best of Rwanda Gorillas & Wildlife
This visit Rwanda safari will allow you to go for gorilla trekking in Volcanoes National Park, Embark on an adventurous canopy walk and Chimpanzee tracking in Nyungwe forest national and wildlife game drives in Akagera National park.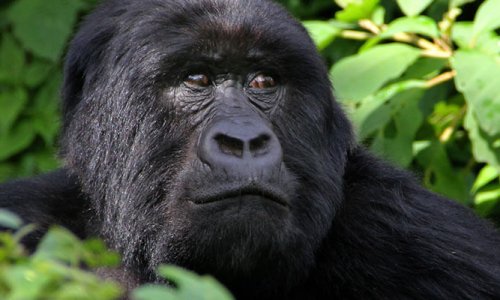 3 Days Visit Rwanda Gorilla Expedition
Meet face to face with the mountain goriilas of Rwanda  on this 3 Days Visit Rwanda gorilla tour. Gorilla trekking in Rwanda takes place in the Volcanoes Park, Ruhengeri and while at it, you will also enjoy the Rwanda cultural experience.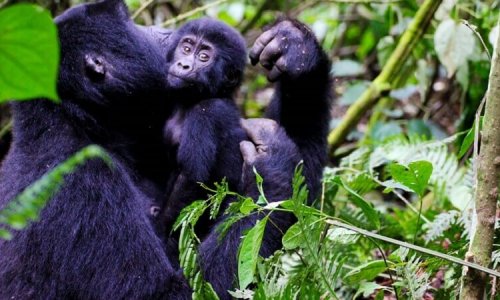 6 Days Uganda Rwanda Gorilla Tour
This safari takes you to visit and treek the gorillasin both Uganda and Rwanda. You will visit the Bwindi Impenetrable Forest in Uganda and the Volcanoes National Park in Uganda for the excpetion trekking adventure.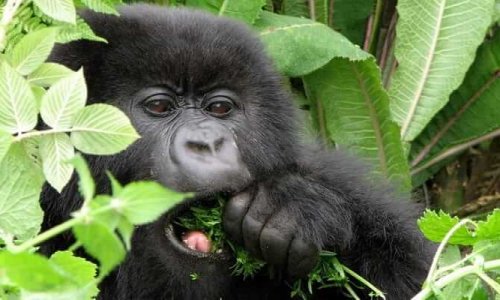 7 Days Rwanda Gorilla Trekking & Chimps
This safari takes you to visit and trek the gorillas and chimpanzees in Rwanda. You will be rewarded with a close encounter with the endangered primates in their natural habitats as well trekking the Nyungwe chimpanzees.
GORILLA TOURS RWANDA - GORILLA TREKKING GUIDE
_
Uganda Rwanda Gorilla Tours from Kigali
_
Gorilla trips or short gorilla trekking packages designed for those who would like to trek gorillas in Uganda through Kigali, Rwanda because of the long drive from Entebbe to Bwindi impenetrable forest and Mgahinga Gorilla National Game Park.
Rwanda Gorilla Tours & 

Trekking 

Experiences 
Uganda Gorilla trekking through Kigali International Airport
Looking to book Uganda gorilla trekking from Kigali in Rwanda?, We now organize gorilla tours starting from Kigali at very affordable prices. This way, clients get to save on money and driving time. Visit Rwanda for exceptional gorilla trekking and wildlife game drive experiences with us. Our company has for long organized flexible gorilla trekking trips starting from Kigali and depart from Entebbe. We have all the flexible alternatives. Our experienced gorilla tour consultants are ready to tailor your gorilla trekking safari at the best unbeatable rates. Allow us make your gorilla trekking experience awesome. If you book a twelve days plus tour or travel in a group of 12 people or more, we offer you ground transport free. Lets kick start your Kigali to bwindi gorilla trekking experience now. Get in touch with us now.
Why book Kigali to Bwindi gorilla trekking?
Uganda gorilla trekking from Kigali will Save you Money: Uganda gorilla trekking from Kigali is way much cheaper than starting from Entebbe or Kampala. You can arrive in Kigali airport  and transfer to Bwindi Impenetrable National Park on the same day, trek gorillas in Bwindi and transfer back to Kigali. If you choose to start from Kampala, you will have to spend money on accommodation for the first and last night of your safari.
UGANDA WILDLIFE AND GORILLA TREKKING SAFARIS
Explore Uganda with our exciting Wildlife and Gorilla Safari Packages to the most Visited National Parks and Game Reserves in Uganda
_
Rwanda Gorilla Tour Blogs
Expert guide information to Gorilla trekking in Rwanda, Uganda and Congo.
_