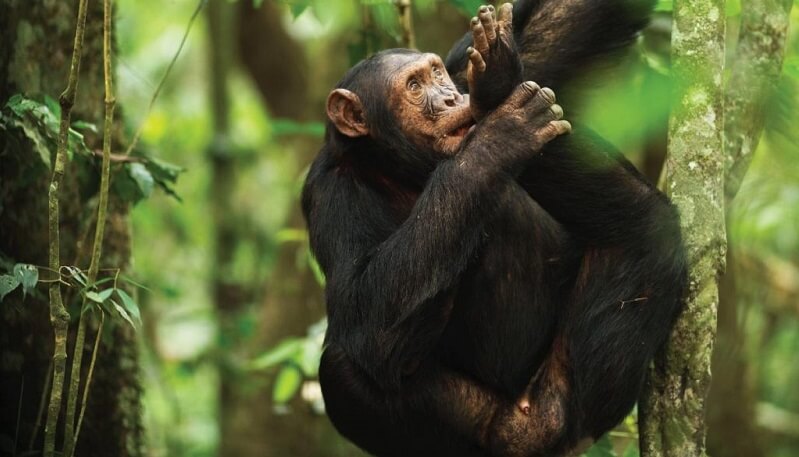 3 days Rwanda chimpanzee trekking safari gives you an unforgetable experience experience of trekking chimpanzees in Nyungwe forest national park. Nyungwe forest national park seats in the southwestern part of Rwanda with great scenic views surrounded by tea plantations. This forest is among the few remaining intact tropical forests in Africa. It is home to the Chimpanzees and the largest troops of colobus monkeys found anywhere else in the world.
This safari can be organised and customised according to your individual interests forexample in addition to chimp trekking, you can have colobus monkey trekking, forest walks to waterfalls, bird watching, and canopy walk. For this particular safari, it has been organized specifically for chimpanzee trekking and canopy walk. However, depending on the availability of time– you can choose to add an extra activity before traveling back to Kigali.
Detailed Itinerary
Day 1: Travel from Kigali to Nyungwe forest national park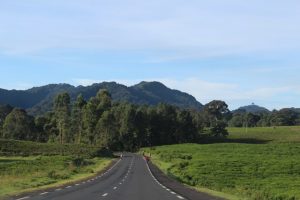 You will have an early morning breakfast and depart from Kigali so that we have enough time for stopover at the ethnographic museum in Huye. This journey takes us through Nyanza district and eventually Huye. The ethnographic museum which is sometimes called the national museum of Rwanda showcases the historic and cultural aspects of Rwanda through the ages. It has materials and guides to take you through the rich culture of Rwanda and history. We will have lunch after visiting the museum then we continue on our journey to Nyungwe forest . The roads to Nyungwe are mostly winding which will give you amazing views of the famous 'thousand hills'. You will arrive at your lodge in the evenning and retire in preparation for chimpanzee trekking the next day.
Journey time –  6 hours
Meal plan – Lunch & Dinner
Accommodation
Upmarket – Nyungwe forest lodge
Mid-range – Nyungwe top view lodge
Budget – Gisakura guest house
Day 2: Chimpanzee Tracking & Canopy Walk in Nyungwe national park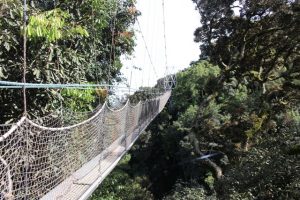 Chimpanzee trekking in Rwanda starts very early in the morning we have to be at the brefing center by 7am which requires that you leave your lodge as early as 5.00 am. Nyungwe forest has two main trail heads where Chimpanzee trekking happens  i.e. Uwinka trail and another at Cyamudongo section. The forest is rich in botanical diversity hosting over 200 species of trees and flowering plants, 13 species of primates that include, colobus monkeys, vervet monkeys, red-tailed monkey, 300 bird species with several Albertine rift endemics and several species of butterflies. After the briefing, you will be advised on which trail you will take. If it is Cyamudongo, it requires you to drive out for a certain distance and your driver guide will transfer you to the starting point. After the chimp trekking, there is a canopy walk or return to the lodge for the needed time of relaxation and take the canopy walk later in the afternoon.
Meal plan – Breakfast, Lunch & Dinner
Day 3: Travel to Kigali from chimpanzee trekking in Nyungwe forest
Today we depart from Nyungwe forest back to Kigali. There is an option of doing a colobus monkey trekking before embarking on this journey. If interested in this, please let us know in time so that we organise for it as well. Take the last photos of the beautiful Nyungwe forest and transfer to Kigali international airport or your hotel in Kigali.
End of 3 days Rwanda chimpanzee trekking safari.