How old should a child be to trek gorillas?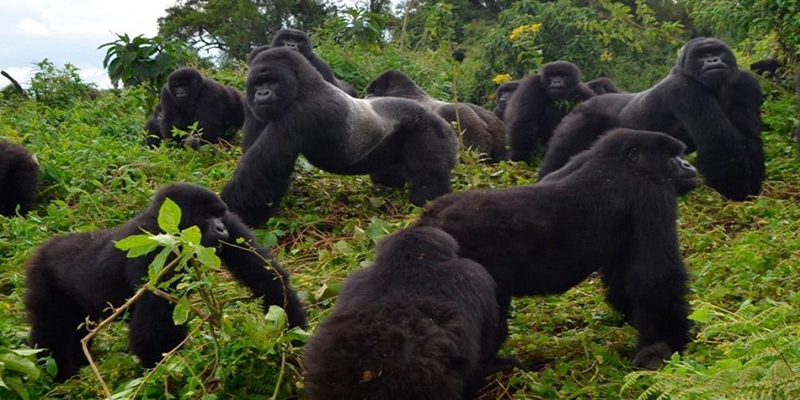 "How old should a child be to trek gorillas?", is among the most frequently asked question from our clients. We well know the most adventurous tour is traveling with your child or children however, for the case of gorilla trekking it's not possible for those below the age of 15 years in Rwanda. Children 15 years and above may pay attention during the briefing session at the headquarters than those below age. We assume that a child of 15 years and above is old enough to share this lifetime experience and to deal with the apes in case of a negative effect. Gorilla trekking is not 100% safe at all times during this process though we believe people above 15 years are mature enough to cope up with these wild creatures. The age limit of 15 years is based on rules and regulations governing gorilla trekking physical activity provided by the Rwanda Development Board (RDB). As you plan for this tour also consider other requirements not only age limit, gorilla trekking permit.  The tour company is significant, it contributes a lot to your comfortability.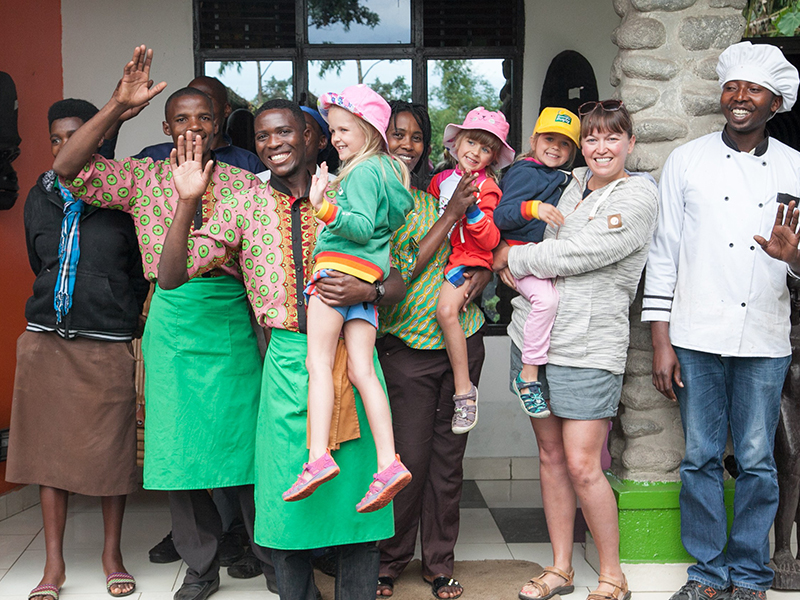 Visit and Tour Rwanda company is among the top best tour companies providing quality services!
Expect to associate with other trekkers. All trekkers are categorized into 8 members at the hour when you at the headquarters for a briefing. Gorilla treks are conducted in Virunga National Park and Volcanoes National Park Northwestern Rwanda. The age limit (minimum age) is set by the Wildlife managing Authorities Rwanda.  Therefore don't risk booking a gorilla trekking permit at Rwanda Development Board (RDB) because its the same minimum age of 15 years for trekkers.
Reasons for 15 years to be the age limit for a child to trek gorillas in Rwanda.
15 years is up to date the age limit for a child to trek in Rwanda because below it, they are considered to be vulnerable and not fit enough to trek gorillas. Most of the children below the age of 15 years are unpredictable which may attract gorillas to them and may be harmful to some extent.  The most common example is that majority of the gorillas love kids and the child's presence might attract the gorillas, she may run and hurt herself or scream causing gorillas to run far away. Another reason why gorilla trekking is restricted to persons 15 years and above is that the jungles are dense, and require hiking at certain points.
Children below the age of 15 may contract airborne diseases/communicable such as flu, cough from the gorilla because they share 98% DNA with humans therefore they stand at risk. However much we trek gorillas, they are still wild animals, they may react by attacking the trekkers in the protection of its family and itself. Kids (below the age of 15) are always playful which slows down the pace of the group trekking and many more. Therefore to avoid such incidents, children below 15 years are discouraged from trekking gorillas. The natives of Rwanda may find mountain gorillas popular but actually, they are rare species. For this reason, the Rwanda Development Board tries to make all possible ways of protecting and conserving the available gorillas in Rwanda.
At times, children whose 15th birthday is nearing maybe allowed to trek the mountain gorillas in Rwanda. However much they haven't actually clocked 15 years, they are considered to have matured and physically fit. To ensure this, the parents of the child must present a valid passport for clarification before he issued a gorilla permit.  Take note that the payments for the gorilla permits should be made after clarification that he can trek because money once paid is never repayable. To catch up with the time it's advisable to travel before the actual day of trekking gorillas.
During the period of trekking gorillas, children may be entertained at the lodges since they have special arrangements for them. At times some lodges have baby  sitters for such reasons.
Why consider Visit and Tour Rwanda company
It's a registered tour company situated in Rwanda with the best and affordable services and deals with many parks in East Africa.  We organize combined tours such as gorilla trekking and wildlife safari and other activities later in the evenings. After the whole day of gorilla trekking, you may decide to have nature walks or spend some time being entertained by the local dancers. They are differing interesting Rwanda Safaris available on our website.
Trust to tour Rwanda with us!
The cost of a gorilla permit.
This paragraph will summarise the cost of gorilla permits for individual that are over 15 years and above. In Rwanda, the gorilla permit costs $1500 per day, per trekker, and $700 in Uganda. The permit can also be obtained through a recognizable ground tour operator/company by contacting the reservationist in Rwanda. Or through the already said organisation (the Rwanda Development Board (RDB)). To avoid any kind of inconveniences book earlier before the day of actual gorilla trekking.
Apart from the age limit being among the rules and regulations governing gorilla trekking in Rwanda, there are others such as;
Exceeding the limits imposed by the park management is prohibited
If you are feeling sick or have flu, don't track gorillas because its a contagious disease.
Stand 7 metres away from the gorillas.
Do not drop rubbish in the park for future conservation.