Kazinga Channel Boat Cruise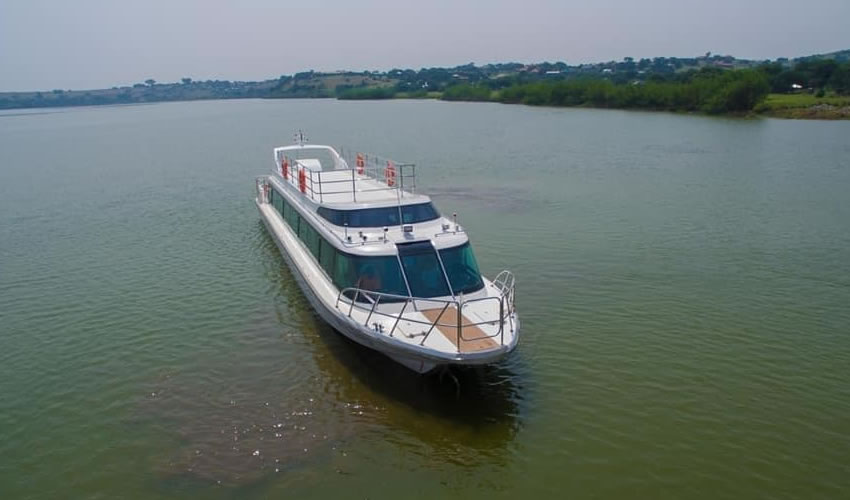 Queen Elizabeth National Park is a popular destination in Uganda, presenting exciting attractions with great tourism activities to participate in, The Kazinga channel is one of those features of the park that are a must see n a visit to the conservation area, it is a long stream of approximately 40 km joing two lakes Edward and George, to channel is termed to have the highest population desnsity of hippos in the world it has a relatively shallow in depth about 3-4meters, the channel is an experiential point for viewing animals, as they majorly concentrate at this point for drinking water common animals include African buffalos, hippos, waterbucks, bush bucks, lions, to mention afew, these a accompaniesd by a couple of bird species, Queen Elizabeth national park has the highest concentration of birds in Uganda boasting over 600 species, it is the second largest conservation area in Uganda.
The channel is lined with a swamp on its northern shores beneath the Mweya peninsular, running 20 miles across two African lakes.A boat cruise along the channel gives a contrast to the land-based tour in Queen Elizabeth national park, a visitor can do a game drive in the morning and an afternoon boat cruise. Animals like hippos, elephants, crocodiles, buffalos, waterbucks, impalas, oribi that come around to drink water and graze, countless bird species commonly seen are the kingfisher, cormorants, pelicans, fish eagles, ducks, gulls along the channel the park its self being a paradise of birds and most sought of for birding safaris. Predators like lions, hyenas, leopardsare rare to find they come briefly to drink water.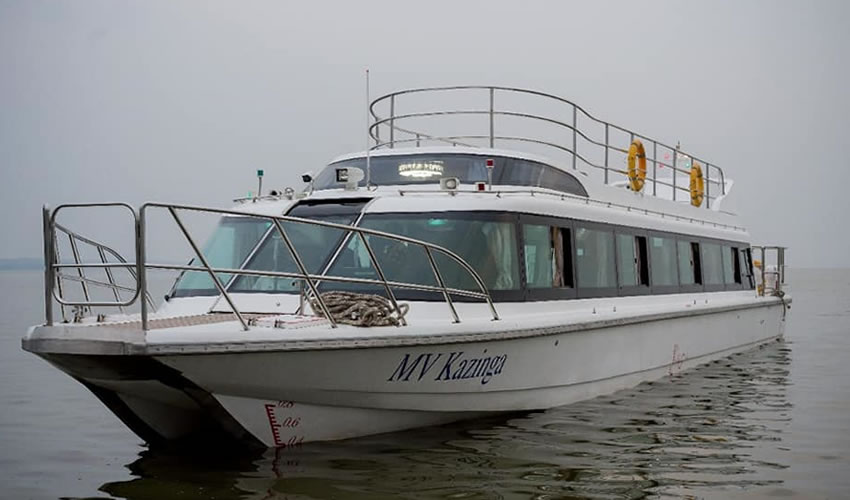 Kazinga channel is well known for a boat cruise, at the course of the channel boat cruise sparks off at 11:00am and 2:00pm as scheduled for 32 dollars per person bookings can be made at the Mweya peninsular within the national park. The boat cruise is 3-4hours by an experienced guide, the boat safari will give you an amazing scenery of the park, distant views of the Virunga mountain ranges in the democratic republic of Congo. After the ride, one can opt to drive to the southern sector of Queen Elizabeth national park in search of tree climbing lions, an animal corridor connecting through to Bwwindi impenetrable national park, and Kibale Forest National Park.
The channel is located in the Kasese district approximately 420km from the city Kampala, Mweya peninsular is where the boat cruise starts from about 20km from Kasese, chatter flights can be organized from Entebbe or Kajansi Kampala to the conservation area incase one wants to save more time or have a luxurious trip, there is available accommodation in and around the park ranging from the luxury to the best budget.