Golden Monkey Tracking in Volcanoes National Park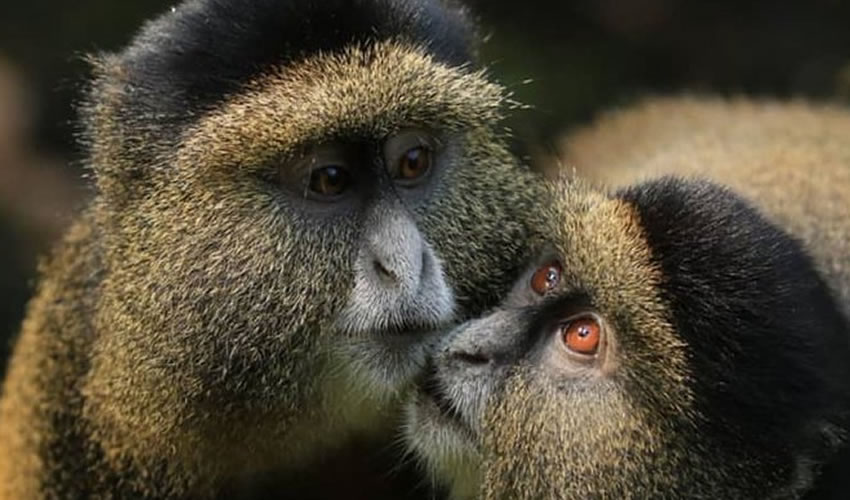 Volcanoes National Park is one of Africa's parks near a city, it is about 2 hours' drive from Kigali city and is home to several primates, other animals and plant species, the park is characterized by a montane forest, bamboo forest mostly, the park was initially called "Parc national des volcanoes" named in French, it was gazette by the 1952 as a way of protecting the critically endangered species of the park, it is very famous for mountain gorillas but also one of the few remaining places to find the golden monkey, others live in Mgahinga national park in Uganda, but under the same Virunga region. The Golden monkeys can only be found in the great Virunga volcanic region extending to Northern Rwanda, eastern democratic republic of Congo and the south western part of Uganda.
The golden monkey is one of those rare species that has been listed under the IUCN red list characterized by its bright gold color around its checks, back and tail, the golden monkey is very playful with the best capturing moments in pictures, they are more than exciting to watch, they are unique in appearance, the bamboo forest of the volcanoes national park is a habitat of the rare and angelic species. Golden monkeys are herbivorous in nature eating about 20-40 plant types, sometimes they feed on insects but not so commonly sighted doing so, the most of their food plant are the bamboo leaves this must be their best diet because even tracking them lookouts are always in the bamboo area, the primate species is known to humans and continues doing activity as usual without minding the presence of humans. Golden monkeys live up to 19 years of age, male ones weigh between 4.5-7 kilograms living in groups of up to 30 members headed by a male Alpha.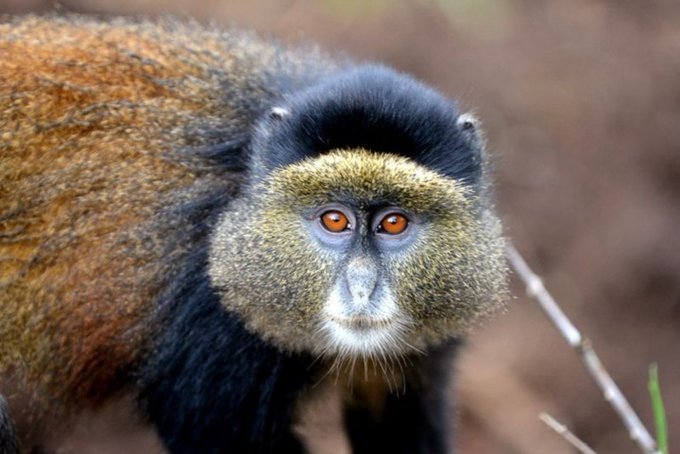 Golden monkey tracking just like the gorilla tracking begins at the park headquarters with a morning briefing and off to track the two habituated families one group has 80-  100 members along the foot hills of mountain Sabinyo, treks take place for 2 or more hours and visitors are only allowed 1 hour with the golden monkeys, porters can be hired to accompany you in case you need help.  Tracking may need some physical fitness because it involves moving in terrains, along the way you may be chanced to see park animals, primates and bird types. It may seem tiring but very rewarding by the end of the day as you will not only enjoy the moment but also create memories that lasts forever.
In order to have a proper experience of the golden monkey it is wise to make yourself comfortable, the high land areas are cold because of the high altitude placement, carry warm clothes, water proof boots, rain gears, hand gloves and any other items of personal nature. Permits to see the golden monkey should be bought prior to the tracking time, activities to volcanoes national park can be combined for a better experience, and an addition to other protected conservation areas like Nyungwe forest national park.