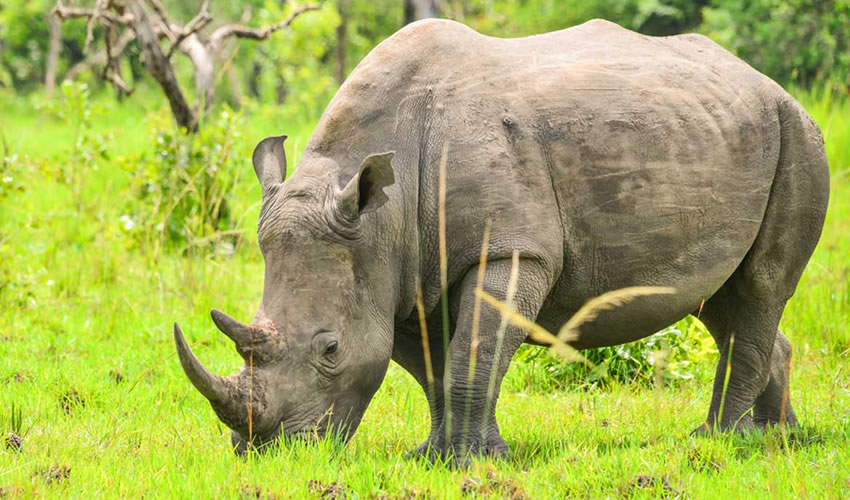 Ziwa Rhino Sanctuary is a habitat for the endangered Uganda rhinos, it was established in 2005 by Rhino fund Uganda who re-introduced Rhinos after a heavy poaching in the 90's, Rhinoceros were in danger of extinction in Uganda due to the massive slaughter by poachers in order to fetch higher prices from the ivory for trade. According to history, Rhinos were found all over northern Uganda including the districts of Lango and Karamoja sub regions but today they are only found at Ziwa Rhino Sanctuary.
The sanctuary has about 22 southern White Rhinos, it's as well home to over 350 bird species and mammals like hippos, antelopes, monkeys among others. Rhino tracking in the sanctuary is a very beautiful and amazing experience, as you walk on foot through the sanctuary to track rhinos, in fact it's the only place where you can track Rhinos in Uganda. You will have a chance to track them in their natural habitat. Payments can be made at the sanctuary for tracking going for 50 USD tracking take about 2 to 3 hours depending on how far the rhinos have moved. Besides rhino tracking ziwa is getting famous for other activities like bird watching, shoebill trek, nature walks.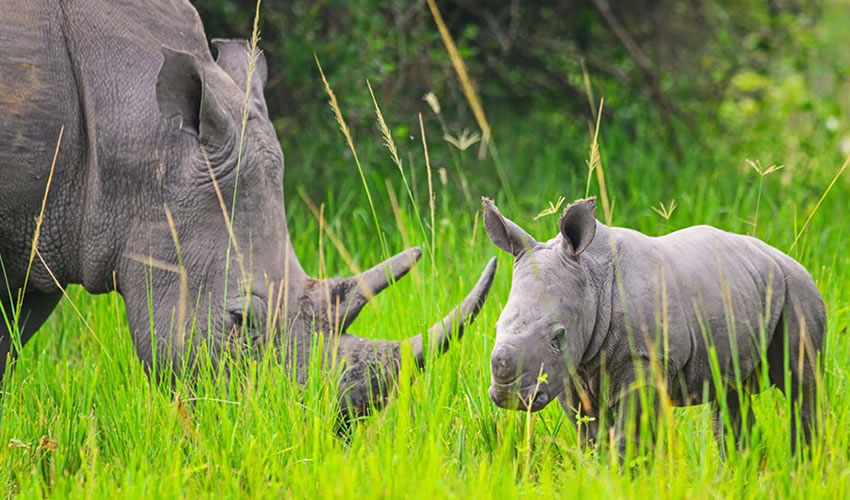 The Ziwa Rhino Sanctuary is approximately 176km north of Kampala city located in Nakasongola district near Murchison falls national park. While going to track rhinos, one should wear closed shoes, mosquito repellants for safety, long sleeved shirts and trousers for safety, water proof covers for phones and cameras, the sanctuary is under a 24-hour protection by the game rangers.
Commonly the rhino tracking is added to Murchison falls national park tour packages as its strategically located along the way to the north this gives a gig chance to the traveler to see the big five, beginning with the Rhinos in the game sanctuary extending to elephant's, lions, leopards, and the buffaloes within the next park. however particular individuals may wish to only reach the sanctuary there is available accommodation in nearby town of Masindi, and campsites offered by the Uganda wildlife authority.
The sanctuary can be visited all year round however the best time to is during the dry season of December to February, late June to September.