Birding in Volcanoes National Park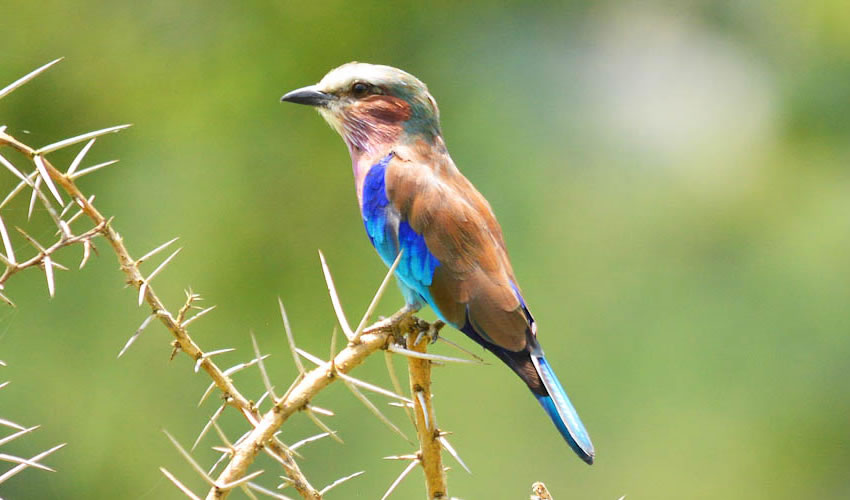 Volcanoes National Park is a known destination for tracking mountain gorillas in northern Rwanda, it was gazette in 1925 as a way of protecting the critically endangered species, the thick forest comprises of six extinct volcanoes, a montane forest and bamboo forest placed on steep slopes, it is one of those parks that are most sought of because of its accessibility and closeness to the town of Kigali, taking approximately 2 hours' drive to the angelic destination.
It is a high land area raised between 2600-3600m above sea level, the parks attractions include mountain gorillas, the birds of the park, other primates like golden monkey, Dian Fossey tombs an American zoologist who was buried here for her great works of the park, activities in volcanoes national park are very enjoyable and can be combined together these are mountain gorilla tracking, golden monkey tracking and bird watching to mention a few.
Birding in volcanoes is as much interesting as any other activity of the park besides primates the park is haven of birds some of which are endemic to the destination, there are over 170 different species of the national park, 13 species are mainly endemics of the great Albertine rift valley region, and 16 of them are restricted to the great Virunga volcanic region including the Ugandan extension along the backdrop of the Rwenzori mountains.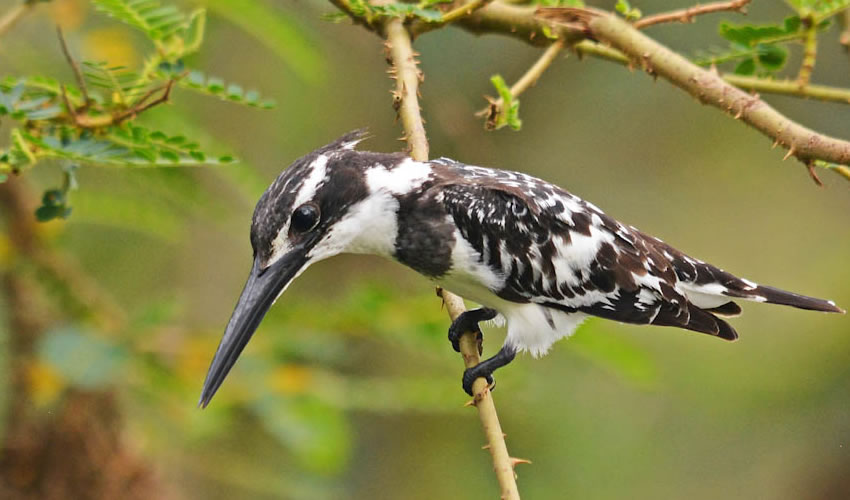 Popular species include the dusky crimson wing, red faced wood warbler, blue spotted dove, cinnamon-chested bee eater, red backed shrike, baglafecht, the Rwenzori turaco, strange weaver, Rwenzori batis, archers ground robin to mention a few. Along birding safaris, it is possible to view the primates of the park or meet forest animals like giant forest hogs, mountain duikers although these are very rare to see.
In order to enjoy birding in the volcanoes national park, it is advisable to carry a pair of binoculars, water proof covers for phone and camera, insect repellants, long sleeved shirts and trousers, boots that may need to be water proof and any other items of personal nature. The park activities can be combined together for the best experiences of Rwanda. The park can be visited all throughout the year best during the dry seasons, because the terrains are dry and easy to climb.
Volcanoes national park covers an area space of 160 square kilometers hosting the few remaining worlds mountain gorillas a subspecies of the eastern gorilla, others are found in Mgahinga National Park and Bwindi impenetrable national park in Uganda.