Top 7 Reasons Why You Should Visit Uganda Today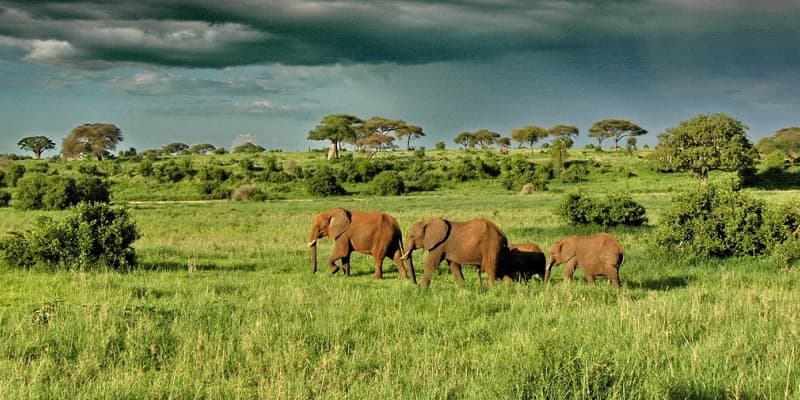 Top 7 Reasons Why You Should Visit Uganda Today
Uganda is the only country in Africa lush forests inhabited by primates and green savannah plains home to a wide range of wildlife game. With beautiful lakes, mountains, tea plantations, and waterfalls, there are really many reasons why you should visit Uganda today. Whether for Safari exploration or just a cultural and community trip, you will be more than excited to discover the hidden gem in this country. This is why Sir Winston Churchill got impressed with the gifts embedded in Uganda and he called it the "Pearl of Africa." Let's discover with you the top 7 reasons you probably didn't know about that will change your mind to visit Uganda today.
1. Mountain Gorillas in Uganda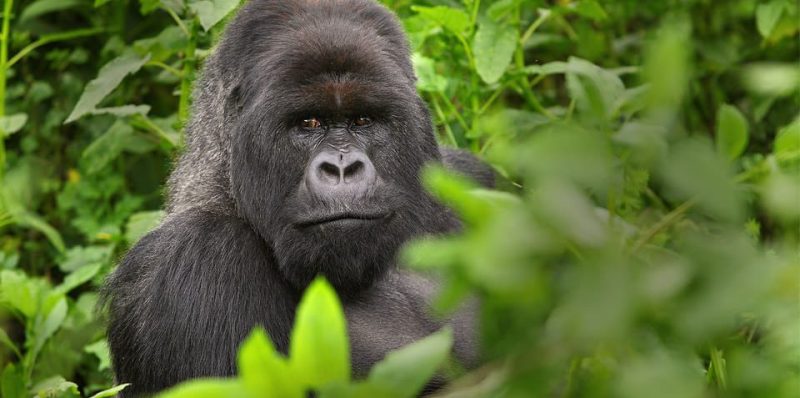 Uganda is a lucky home to more than half of the World's remaining endangered mountain gorillas in the world. These unique enchanting apes are resident in the Virunga Massif that is shared by Uganda, Rwanda, and the Democratic Republic of Congo. With a peculiar visit to Uganda, you visit two of Uganda's national parks where the gorillas can be found, these are; Mgahinga National Park and Bwindi Impenetrable Forest National Park. Bwindi is the most visited national park with over 500 gorillas living in the tropical dense forests in this region. Gorilla Trekking in Uganda is one of those memorable experiences you can't easily forget, This explains why thousands of foreigners flock the country annually to have track mountain gorillas.
2. Uganda has a Unique Wildlife Gem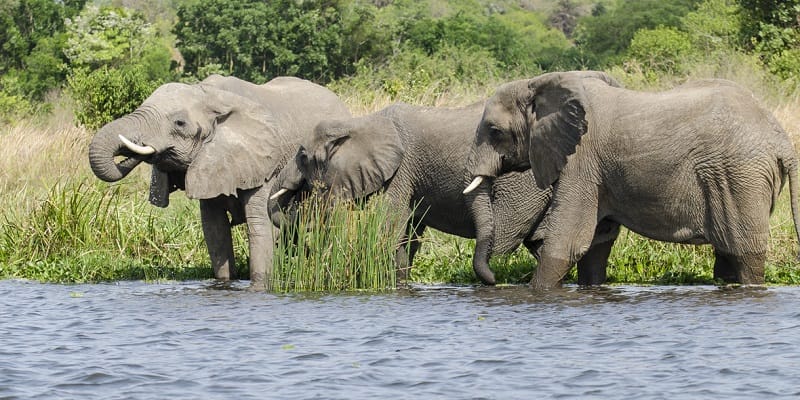 Uganda prides itself as one of the unique countries in Africa with the most wonderful wildlife concentration to explore on a safari game drive. The major wildlife attraction in Uganda is the Big Five Safari Animals which include (the Lion, Leopard, Rhino, Elephant, and Buffalos). Besides the Big Five, Uganda also boasts of having unique wildlife such as tree-climbing lions of Ishasha sector of QENP, and the Nile crocodiles in Murchison Falls National park.
3. Uganda is a Birders Destination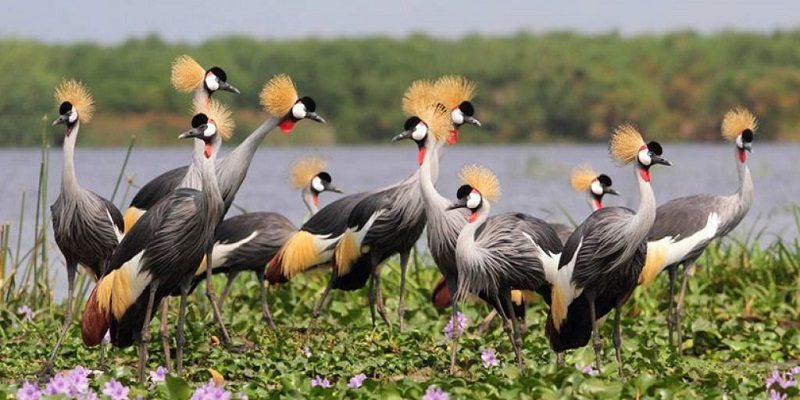 If you are a bird lover, then Uganda should be on your bucket list for the next visit. With over 1,000 bird species, including some of the very rarest, such as the shoebill, the great blue turaco, Shelley's Crimsonwing, and many more, Birders have a reason to visit Uganda for the wonderful birding experience like nowhere in Africa. Best birding spots include Lake Bunyonyi ('small birds'), Bwindi Forest, Semliki National Park, and the endemic Albertine Region, among others.
4. Discover the Source of Nile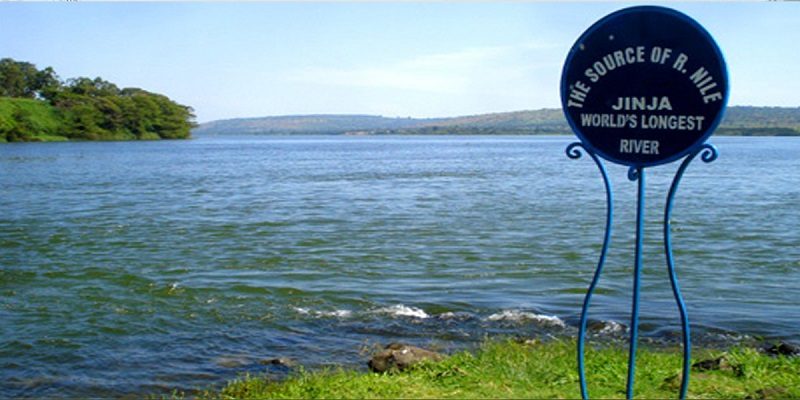 River Nile, the longest river in the world originates its source from Jinja in Uganda. The source of the Nile was discovered by John Speke a British explorer who was on a travel exploration visit to Uganda. River Nile flows from the surrounding areas close to the equator line to the outrageous safari desert and then straight to the eastern Mediterranean Sea. The river is estimated to be about 6600 kilometers long and passes through nine countries but is most centered to Uganda and Egypt. Some of these countries include Sudan, Rwanda, Burundi, Kenya, Tanzania, and Ethiopia. There are a lot of adventures to divulge into while at the source of the Nile, some of which include White Water Rafting, Bungee jumping, among others.
5. Lake Bunyonyi 'Uganda's Switzerland'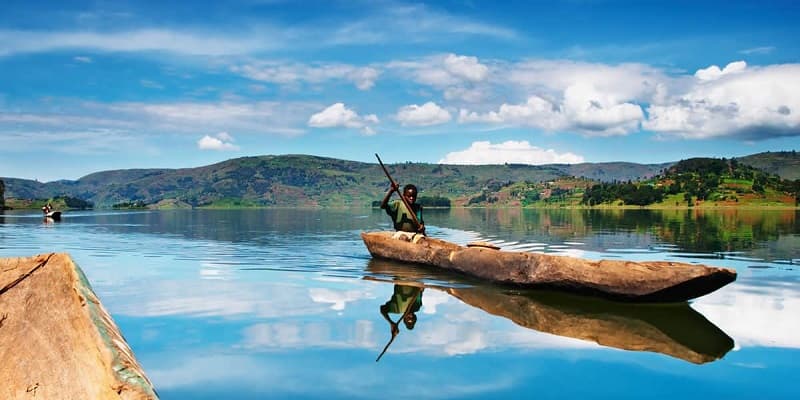 Lake Bunyonyi is believed to be the second deepest lake on the African continent. This lake lies in south-western part Uganda close the Rwandan border which offers an extremely preferred destination for tourists in Uganda and Rwanda to relax from after a gorilla trek in Bwindi. At approximately 1,962 meters above sea level, this magical lake enjoys moderate temperatures all year round and the lake is usually cool in both the morning and evening hours. Some of the activities to engage in while staying here include fishing, canoeing, community walks and so many other. Lake Bunyonyi uniquely has over 29 islands you can visit while staying here.
6. Uganda's Unique Cuisine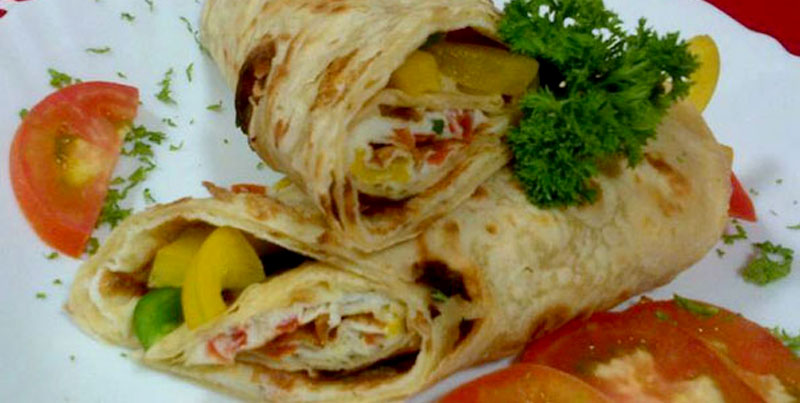 Uganda boasts of the unique cuisine that is as rich as its culture. On a visit to Uganda, you will discover that almost every tribe our of the 50+ plus tribes in Uganda has its own staple food. A proper Ugandan meal is a celebration in itself, and some meals are prepared as early as the day before, to be served at lunch the following day. Then there is the street food, the most notable being the Rolex. While a Rolex is a timepiece in most countries, in Uganda it's a popular street food that can be eaten at any time of the day. It's an omelette that is rolled with a chapatti and some onions and tomatoes; bonus points if the tomatoes are raw and if you eat it by the stall.
7. Very Welcoming and Friendly People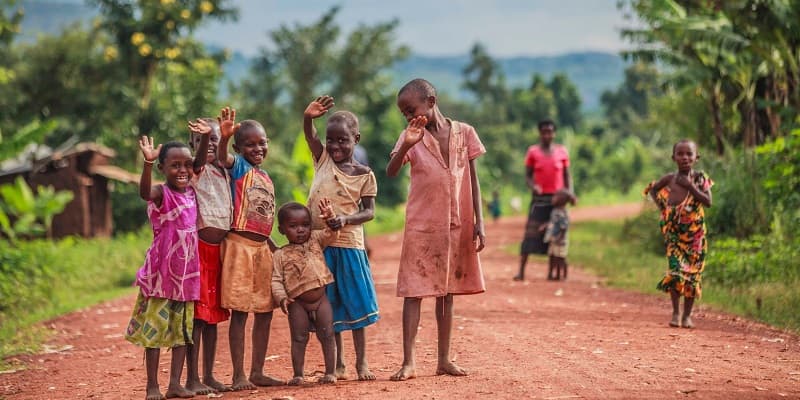 For every travel explorer, your safari experience can be greatly affected by the attitude of the locals. However, this is not the case in Uganda. Ugandan people in very welcoming, friendly, open and curious with a great sense of fun.
Quoted from one of our previous travelers (who preferred anonymity) he had this to say about the people in Uganda;
People in Uganda are friendly, open and curious with a great sense of fun. They were happy to see us travelling in their country and they would wave, smile and call us "Muzungu" (white men) not in a derogatory way, but in a friendly, welcoming and to be fair, amusing way.

They were happy to see us traveling in their country and they would wave, smile and call us "Muzungu" (white men) not in a derogatory way, but in a friendly, welcoming and to be fair, amusing way.

I remember chatting to a child wearing his impeccable school uniform after a day at school and a long walk back to Bwindi, his village. He told me he was very lucky to live there and proud that people from all around the world visit his home town to see the gorillas. He told me about a few times when he saw the gorillas coming to the village and that they ought to be the most amazing creatures on earth. I was touched and thought it is great to hear that the new generations have understood how important conservation is and how proud they should be to live in such an incredible area.
Uganda is such a unique country you should visit on your destination target, there are just a lot more things to discover and do in Uganda which we may not have mentioned here. Make sure to contact us to plan your next safari to Uganda whether for gorilla trekking, birding, or wildlife and primates safari experience.