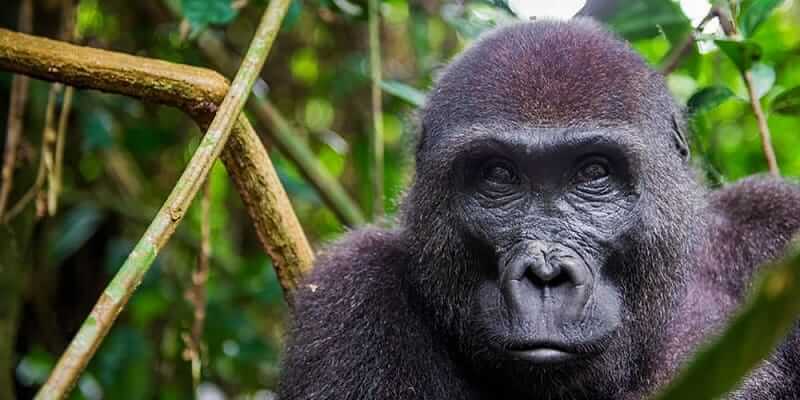 3 Days Congo Lowland Gorilla Tour – Congo Gorilla Safaris
The 3 days Lowland gorilla tour in Congo takes to visit gorillas in Kahuzi Biega national park where you can locate the Eastern lowland gorilla species. DR Congo is the only country in the whole world to be blessed with both mountain gorillas in Virunga National Park and the Eastern Low land gorillas in Kahuzi Biega national park. Though the country is least visited for gorilla tours, lowland gorilla tours surely give an amazing and adventurous experience.
Tour Highlights & Itinerary Summary
Day 1: Kigali –Bukavu in DR Congo
Day 2: Lowland Gorilla trekking in Kahuzi Biega
Day 3: Transfer back to Kigali for departure
Itinerary for 3 Days Congo Lowland Gorilla Tour in Kahuzi Beiga
Day 1: Transfer from Kigali – to Bukavu DR Congo
On your first day of the 3 Days Lowland Gorilla tour in Congo, you will meet with your guide from VIsit and Tour Rwanda at the airport. After a brief of the tour itinerary highlights and travel routes to take, you will go for a brief Kigali city  tour visiting the Gisozi genocide memorial site to reminisce about the 1994 genocide, and also visit local markets, have lunch then your guide will transfer you to Congo in the southwestern direction via the the Cyangugu border to arrive in Bukavu town. Dinner and overnight at Orchid safari Lodge(Luxury/Mid Range)/Hotel Horizon (Budget).
Day 2: Lowland Gorilla tour in Kahuzi Biega National Park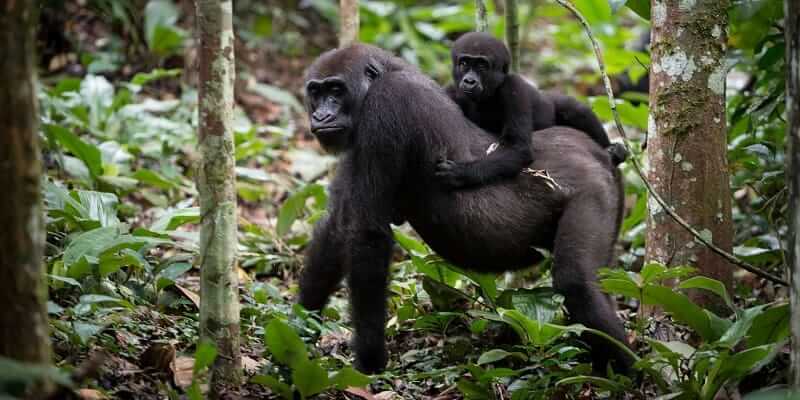 Have an early morning breakfast with a cup of coffee and then drive to Kahuzi Biega National Park headquarters to be briefed by the park rangers on the lowland gorilla tour insights. Here you will be told the rules while trekking to ensure a peaceful and enjoyable experience, you will then hike into the jungle searching the allocated gorilla family. Go hiking for lowland gorillas with your guide. Seeing lowland gorillas is very amazing and such an adventurous experience. After tracking, you will go for a forest walk in the Kahuzi Biega forest visiting the Kibati waterfalls, Bukavu town, and neighboring communities before retiring for dinner and overnight at your lodge.
Day 3: Transfer to Kigali, Departure
Have a morning breakfast and take a journey back to Kigali dropping off at your hotel or at the airport for a scheduled flight back home. That will mark the end of your 3 Days Congo Lowland Gorilla Tour. Thanks for interesting a trip with us!
Full Day service of a professional English speaking driver/guide
Exclusive use of 4WD for the whole day
1 Congo Gorilla Permit pp (USD400)
Emergency Evacuation Insurance pp
Park Entrance Fees
Tourist Entry Visa
 International Flight Tickets
 Travel Insurance
 Items of Personal Nature
 Tips and Gratuities