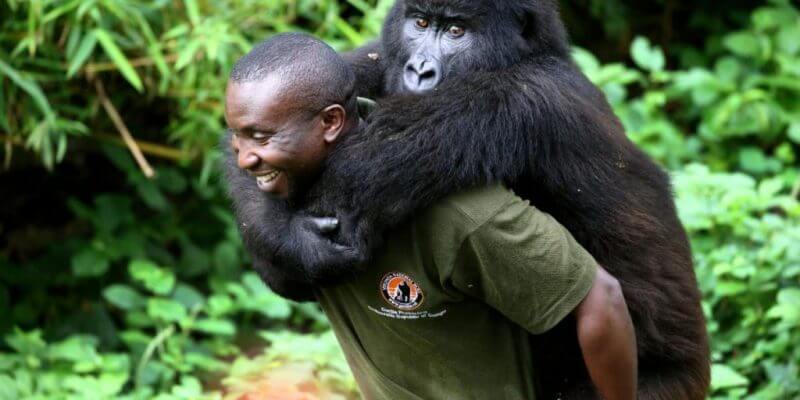 2 Days Congo Gorilla Tour in Virunga National Park
This 2 Days Congo Gorilla Tour starts and ends in Kigali, Rwanda's Capital. You will visit and trek the congo gorilla family in Virunga National Park which is another destination where you can trek the after Bwindi, Mgahinga and Volcanoes National Parks. You will need to acquire a gorilla permit for congo gorilla tour packages which cost only USD400.
Detailed Itinerary for 2 Days Congo Gorilla Tour
Day 1: Transfer from Kigali to Virunga National Park
On your first day of the 2 Days Congo gorilla tour, you will meet with your guide from VIsit and Tour Rwanda at the airport just after you land in. After getting a brief highlights about your itinerary, you will immediately transfer to the town of Kisoro in Uganda. From there, you will proceed through Ruhengeri to the Uganda-Rwanda border driving for about 4 hours before you finally reach. Your guide will take you to book your accommodation where spend the whole night.
Day 2: Congo Gorilla Trekking, Transfer back to Kigali
This second and last day of your 2 Days Congo Gorilla tour will take into the wild jungles of Virunga National park for the mountain gorilla trekking experience. Wake up to a sumptuous breakfast followed by transfer to Kakamero in DR Congo where the gorilla trekking starts from after a comprehensive briefing from the park rangers. Here you will register for your Mountain Gorilla Trekking and also be allocated to which gorilla family you will trek after which you will begin your hike into the jungle to find the gorillas.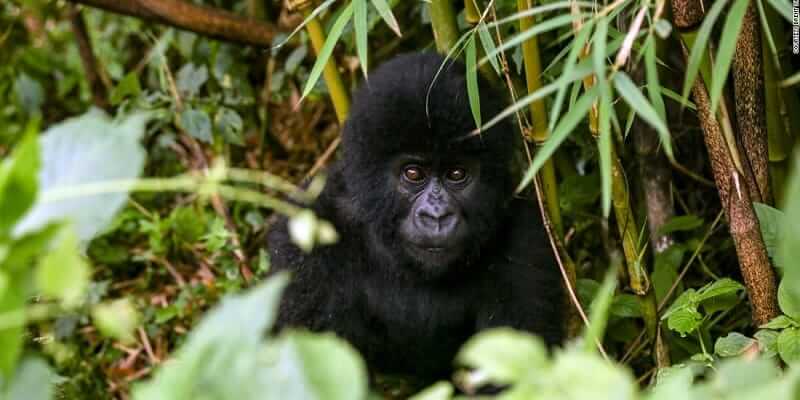 The hike in search for the congo gorilla families may last between 2-5 hours depending on where the mountain gorillas built their nest the previous day. The search for the mountain Gorillas exposes you to excellent birding and primates such as the Golden Monkeys, Black and White colobus monkey, and giant forest hogs among others. You will enjoy your stay with these beautiful primates as you take photographs and learn more from the guides. Once you meet the allotted gorilla family, you will be permitted to speed 1 hour with them and then after hike back to the park to the lodge for your waiting lunch and later take a journey back to Kigali dropping off at your hotel or at the airport for a scheduled flight back home. If time permits, your guide will take you on a tour of the cultural sites in Kigali, including the Genocide Memorial Center.
That will mark the end of your 2 Days Congo Gorilla Tour, Thanks for interesting a trip with us!
Full Day service of a professional English speaking driver/guide
Exclusive use of 4WD for the whole day
1 Congo Gorilla Permit pp (USD400)
Emergency Evacuation Insurance pp
Park Entrance Fees
Tourist Entry Visa
 International Flight Tickets
 Travel Insurance
 Items of Personal Nature
 Tips and Gratuities