Top 10 things to do on a Rwanda Safari Holiday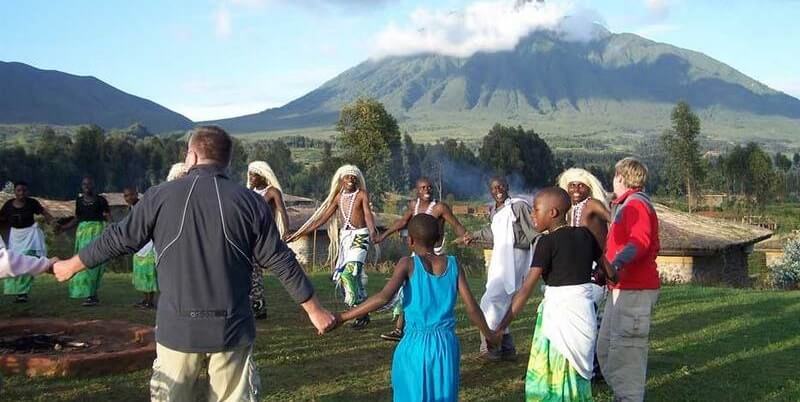 Rwanda is one of the most destined countries that continues to attract many people all over the world for a safari holiday experience. Whereas most people choose to visit Rwanda mainly for gorilla trekking, there are a lot of adventures to explore in this small country more than just the gorillas. With the country boasting of the major three national parks and a hub of many tourist attractions to visit, discover the selected top 10 top things to do on a Rwanda Safari.
01: Visit and Tour Kigali City, Rwanda's Capital
Kigali, Rwanda's capital is by far one of the cleanest capital cities on the African continent. Lively with a number of restaurants, bars, hotels, and a friendly business center, Kigali is exceptionally proud of the welcoming and helpful locals who will give you a home away from home. On a visit to Kigali, there are several places to visit such as the Kigali Genocide Memorial Centre, Hollywood (Rwanda's film industry), the diverse neighborhood of Nyamirambo, local markets, and many other landmark places that offer an authentic slice of local life.
02: Have a Tour Experience at the National Museum in Butare
Known by many as the intellectual capital of Rwanda, Butare is home to several centers of information. The Ethnographic Museum – formerly the National Museum – houses traditional artifacts that are illuminated by an assortment of turn-of-the-century monochrome photographs. These photographs provide insight, not only into pre-colonial lifestyles but also into the ensuing development of Rwanda as a modern African nation.
03: Enjoy Kibuye town
Located along the shores of Lake Kivu, Kibuye is the perfect place to relax and unwind. Its scenic beauty is comprised of steep, forested slopes rising from Lake Kivu's sparkling waters. This is one of Rwanda's distinctive towns with a string of hotels and restaurants right on the shore. A perfect place to relax!
04: Don't miss to go for gorilla trekking in Rwanda's Volcanoes National Park
Gorilla trekking in Volcanoes National Park is Rwanda's major tourist attraction. Seeing gorillas in the wild tops many a traveler's to-do list and can be a very rewarding experience. There are only about 800 mountain gorillas left in the world, and there are only three locations where you can find them. Rwanda stands out as the most accessible and safest destination and the cost of a permit is USD$1500.
05: Golden Monkey trekking in Volcanoes National Park
Although popular for the gorillas, Volcanoes National Park also has the Golden monkey which you can track for only USD$100. The Golden monkeys are an endangered species and can be found hiding in the bamboo forests of the park.
06: Nyungwe Forest National Park Chimpanzee trekking 
Nyungwe Forest National Park is one of the largest and oldest rainforests in Africa. It is home to chimpanzee and 13 other primate species including the L'hoests monkey, red-tailed monkey, vervet monkey, and olive baboon, among others. A visit to Nyungwe is definitely a worthwhile experience. Book a Chimpanzee trekking safari to experience the best primates trekking experience in Rwanda. This shouldn't miss on the top things to do on a Rwanda tour holiday.
07: Wildlife Game Drives in Akagera National Park
Akagera National Park is one of the best places to visit while on your safari to Rwanda. The park has a lot of wildlife and birds for you to enjoy including elephants, zebras, lions, giraffes and hundreds of bird species, such as the rare shoebill stork. With the recently introduced Black Rhinos, Akagera should be included on the list of your top 10 things to do on a Rwanda Safari
08: A Fortress Hike to Dian Fossey's grave
When talking about gorilla conservation and their habitats, the name Dian Fossey – an American zoologist who was killed in this struggle – always comes up.
Fossey moved to Volcanoes National Park in 1967, where she fought tooth-and-nail to protect the critically endangered mountain gorilla species. She was successful in her endeavor but was unfortunately killed by an unknown assailant. Her tombstone has become a pilgrimage site for ecologists who trek for hours through the misty forest to pay their respects.
09: Participate in and enjoy local activities
There is a variety of local activities for you to try out your hand on in Rwanda. You can pick from the long list of exciting activities including visiting the handcrafts workshops, get involved in the basket weaving challenge or try your hand at learning how to cook traditional food.
You can also decide to take part in the monthly famous communal work "Umuganda" where locals meet every last Saturday of the month to do the cleaning, clear bushes, build homes for the elderly and construct roads and fences. Getting entertained by the cultural Intore dancers is very exciting and eye-catching and you can as well stretch your muscles as you take part in one of the local marathons that are regularly organized to promote peace, unity, and fitness.
Lastly, if you are a lucky traveler and September gets you in Rwanda, you should never miss the colorful and popular international ceremony of Kwita Izina (gorilla naming) where all the baby gorillas born in a year are given names. The ceremony is always attendant by well-known personalities from around the world who are given a chance to name the baby gorillas their preferred names.
The list of a traveler's top 10 things to do on a Rwanda Safari remains endless but with the above selection of some of the best activities, we believe you will be well guided on how best you can maximize your holiday of safari in Rwanda.