Practices to get physically fit for gorilla trekking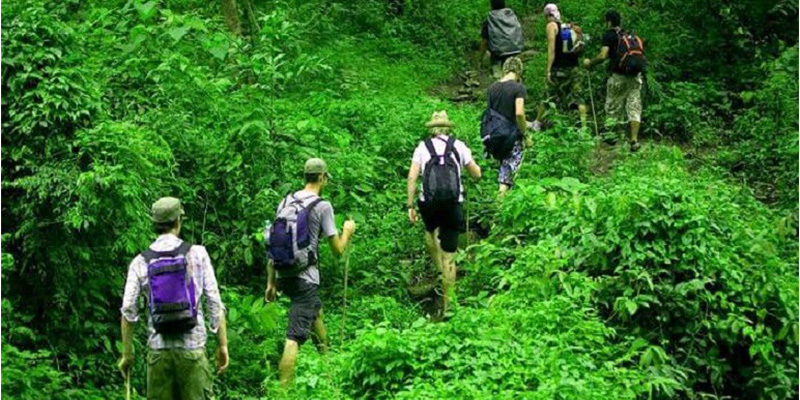 Whether you planning to trek in Uganda, Rwanda or Congo it's better to know the practices to get physically fit for gorilla trekking. Gorilla adventure or trekking is not limited to physical fitness but as long as you have a gorilla permit and above 15 years. The jungles in any of the mentioned countries have dense vegetation and consist of both hiking up the steep slopes and hiking down in the valley. Besides the landscape, the soils are soft in nature (sponge-like) that requires you to be fit for the gorilla adventure travel or gorilla trekking.
Gorilla adventure(trekking) in Uganda, Rwanda, and Congo is an amazing and interesting adventure that you might wish to start with confidence and enjoy it. This physical activity involves being strong enough to overcome any challenges that appear along the way. To trek gorillas, in any of these countries, the physical fitness of a person is not a factor as mentioned earlier however it's healthier to practice fitness before you head for this activity. For every traveler is catered for according to physical fitness ability by the ranger guides and considers everyone's pace of trekking.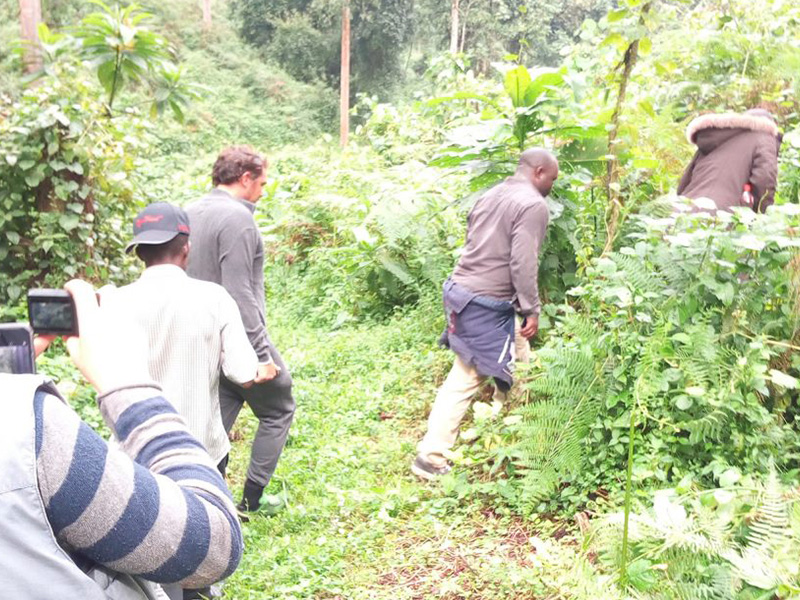 Travelers with physical fitness problems are grouped alone and always taken to trek the nearest mountain gorilla families which do not need a lot of climbing/hiking and walking long distances. At times these travelers may opt to hire porters at an affordable cost who are the natives to assist carry their back bags which gargets like rain jackets, camera, among others, to make their safari a stress-free and adventurous. However, we also encourage our travelers to slowly try the practices to get physically fit for gorilla trekking before their travel.
While travelers with physical fitness are allowed to trek also far gorilla mountains and deeper in the jungle. Note that, being physically fit is an added advantage to all travelers who are planning to visit Uganda, Rwanda, and Congo for gorilla trekking. It's less tiresome spicing it up to become more interesting and adventurous since mountain gorillas live in high altitude areas.
Mentioned below are tips to get physically fit for a gorilla adventure;
Increase your overall fitness by getting into the outdoors and challenging yourself to cross country runs back in your home country. Forget the treadmill and make use of the muddy areas, as the only thing that will prepare you for proper trekking in the soft soils of the jungle including varying weather conditions.  The challenge of alternating surfaces will further increase your strength and agility as well as your overall fitness.
Play havoc on the back, neck, and shoulders to relieve pain. Travelers mainly face a problem of back, neck, and shoulder pain while traveling by any means of transport (air transport, road transport, and water transport) during or after the journey. During transportation, planes, trains, and automobiles can play havoc on the back, neck, and shoulders. To relieve all these, roll-ups can help free up tension between your vertebrae and reset your posture, make sure you roll up your spine as if link by link on a chain, go as slow as possible. This exercise is advisable to be done before and after every gorilla adventure for good stead!
Drink plenty of water. Drinking water in large amounts is not only for the purpose of being fit during a gorilla adventure but also heathier to our bodies. Before and during traveling requires plenty of water for the proper functioning of our organisms. All moving, traveling about and, hopping from one place to another,  exploring tourist hotspots in the jungle will dehydrate you more than you realize, so it's important to stay fully hydrated as much as possible. It's one of the main reasons why you should drink a lot of water. Drinking loads of water will help you stay cool in the heat and in the different weather in which your body might not have got used too. Biologically, it helps you replenish your electrolytes before a gorilla adventure. During the adventure or gorilla trekking, it helps you keep from drinking nasty tipples like fizzy sodas. So, before you leave your lodge for a gorilla trek, make sure you have a top-rated self-filtering water bottle or some Boxed Water and enjoy that healthy living feeling as you trek.
Be flexible while you walking. This seems to be something simple, however, you have to practice little fitness tricks to help you maximize your workouts for the great gorilla trekking, and you can do it while you're walking around your lodge or before travel when you still in your home country.   This involves flexing your muscles and the easiest way to turn every step you take into a workout. Practice makes perfect after some time you would have learned the way your muscles move when you walk, and this will allow you to tighten them accordingly while in the dense vegetation. Practice this secret workout!!
Have enough sleep. Yes, we understand it's a foreign country and would like to keep eyes open but having enough sleep is crucial for a gorilla adventure for your next day. You might think sleeping-in sounds lazy, but it contributes a lot to your body and mainly the brains. Sleep is amazing, especially when you're in one of the fancy lodges in either Uganda, Rwanda, and Congo because the place around is calm. Enough sleep keeps you sobber while being driven or driving to your final destination, you DON'T miss out on all the amazing experiences, from the stunning landscapes. This is exactly, why you should consciously try to make time for quality sleep. It will help your body recover from all the adventures and help you with staying fit while traveling. Not only have more energy for the physical activity(gorilla trekking) but the better the quality of your sleep the better your metabolism will be able to work.
Remember you're traveling and it might be your first time in Uganda, Rwanda, and Congo, consider the above practices to get physically fit for gorilla trekking, enjoy the new experiences and have fun.  To be good enough for the gorilla adventure, you just need to balance, make some exercises and you will be ready for it. Say yes to gorilla adventure and you will trek more. Taste the African local food, drink lots of water and, do the best you can because every effort contributes a lot.