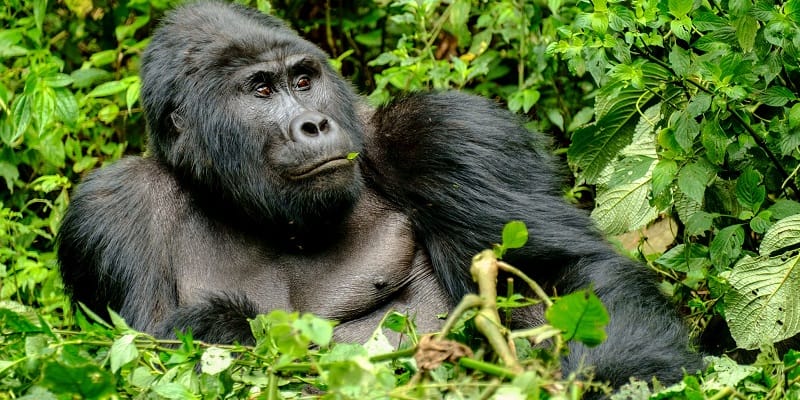 1 Day Uganda Gorilla Tour from Kigali
This 1 day Uganda Gorilla Tour from Kigali starts in Rwanda's capital Kigali and still ends in Kigali by evening. This gorilla trip is a convenient and cost-effective itinerary for visitors who are enthusiastic about treking the Uganda gorillas at a cheaper and affordable cost of both transportation and gorilla permits.
Your 1 Day gorilla tour from Kigali starts very early at dawn (3:00 am) in Kigali crossing over to Uganda for the amazing gorilla trekking experience in Bwindi Impenetrable National Park. You then trek gorillas, have lunch and drive back to Rwanda. This safari is also one of the best Uganda gorilla safaris from Kigaliyou can book but we also have quite other options for trekking the gorillas in Bwindi from Kigali. See our short gorilla tours for more of these trips such as the 2 Days Uganda gorilla tour and 3 Days Gorilla Safari from Kigali to Bwindi and Mgahinga National Park.
With this 1 Day Uganda gorilla tour, you have an added advantage of spending less on your gorilla permit, with a guarantee of watching mountain gorillas in their natural habitat.
1 Day Uganda Gorilla Tour from Kigali Itinerary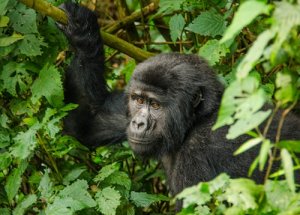 You will have to be up very early in the morning at around 3:00 am to get ready for your 1 Day Uganda gorilla tour excursion. Our driver-guide will pick you from your hotel in Kigali and transfer you directly to Uganda through Cyanika border to Kisoro, in an approximately 4 hours drivetime journey. You will arrival in Bwindi Impenetrable National Park on time for the amazing Bwindi Gorilla trekking adventure.
You may have breakfast at the time of briefing the visitors about the gorilla trekking rules and regulations. the briefing time. At 8:00 am, the hike into the tropical rain forest of Bwindi begins following specific trails in search of the allocated gorilla family. The trekking time range from 30 minutes to 6 or 7 hours depending on the movements of the gorillas. You will have a 1-hour up-close interaction with the gorillas upon meeting with and then descend and transfer back to Kigali for a return flight.
That will mark the end of your 1 Day Uganda Gorilla Tour from Kigali
1 Day Uganda Gorilla Tour Inclusions
• A Uganda gorilla permit (@$600 each)
• Transport in 4×4 Safari Vehicle
• Lunch & bottled drinking water
• Professional English speaking guide
• Park entrance fees and guiding
Tour Exclusions
• Flights
• Tips
• Personal expenses
How to Book for this Tour
To book a tour with Visit and Tour Rwanda, contact our travel consultants through +250 781449091 or +250 788411714 or send us an email at info@visitandtourrwanda.com for detailed tour packages and travel tips. Thank you!