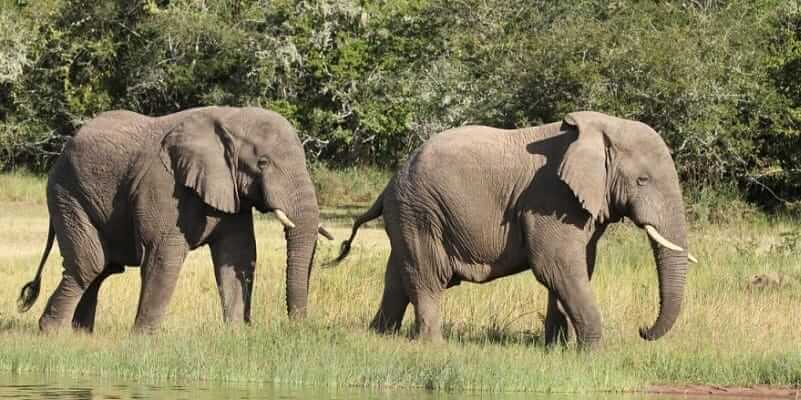 2 Days Akagera National Park Tour Overview
This 2 days Akagera national park tour offers you the exceptional and fulfilling wildlife safari game drive encounters in Rwanda's only big five safari destination, the Akagera national park. Akagera national park stands as the one and only Savannah park in Rwanda where one can visit for the exhilarating game drives cruising past the wildlife game throughout the park with a ranger guide on a guided tour. Akagera park is home to Rwanda's big five mammals and several other wildlife species including the Rhinos, Lions, Buffaloes, Giraffes, Zebras, Elephants, Kobs, antelopes, impalas, Hippos,  and so much more which will give you the best photographic safari moments.
In the park, the park had conflicts with the locals and poachers of the wildlife animals, but recently, the new park management, Africa Parks has made a great revival to conserve the wildlife in the park by engaging the community through community tours. This tour will take you to visit some of these communities before exiting the park.
Highlights of the 2 Days Akagera National Park Tour
Arrive at Kigali airport, meet-up with your tour guide from Visit and Tour Rwanda
Short Game Drive & Lake Ihema Boat Ride
Akagera National Park WIldlife Game Drive
DAY 1: TRANSFER FROM KIGALI TO AKAGERA NATIONAL PARK, BOAT TRIP ON LAKE IHEMA
On arrival at the airport, you will connect with a waiting driver-guide to brief on the 2 days Akagera National park tour, then transfer to AKagera National Park on the 2.5 hours journey from Kigali. Alternatively, if you are already in Kigali, you will be picked up from your residence/hotel after having breakfast and then take on the journey driving to Kayonza district in the Eastern province of Rwanda.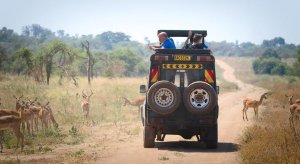 The 2.5 hours journey to Akagera national park will reward you with planned en-route stopovers along the route mesmerizing on the beautiful landscaping views of Rwanda's beautiful nature and scenery. Feel free to ask the your driver-guide questions about the wonderful scenery and even request for photographic stopovers before along the way. As you arrive at the park, you will check-in for your safari accommodation at the lodge you planned to stay in and then after proceed for a short game drive. Have a delicious lunch prepared to the standard of your taste and later go for a boat ride on Lake Ihema with a chance to see the aquatic mammals such as the Hippos and crocodiles as they go about in the lake or by the shores.
Accommodation Options: Up Market : Ruzizi Tented Camp, Mid – range : Akagera Game Lodge, Meal plan : Lunch and Dinner
DAY 2: SAFARI GAME DRIVE IN AKAGERA NATIONAL PARK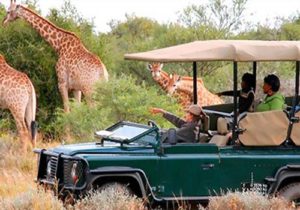 Your second and last day of the tour will start very early in the morning to have breakfast and right away leave with out packed lunch for safari game drive in Akagera national park. We shall be expectant to see the big five safari game  such as Lions, Rhinos, Elephants, Giraffes, Buffaloes, Antelopes, Kobs, Baboons, among others. Akagera National park is a varied habitat for wildlife species in Rwanda and a birders haven with more than 500 bird species in the park.
After the game drive which takes up to 6 hours depending on your schedule, you will have your picnic lunch and then exit the park through the northern gate to start the journey back to Kigali. You may wish to go for short kigali city tour depending on your travel arrangements. Otherwise, our driver-guide will drop you off at the airport/hotel/residence to bring to an end your 2 Days Akagera National Park tour. Meal plan – Breakfast & Lunch.