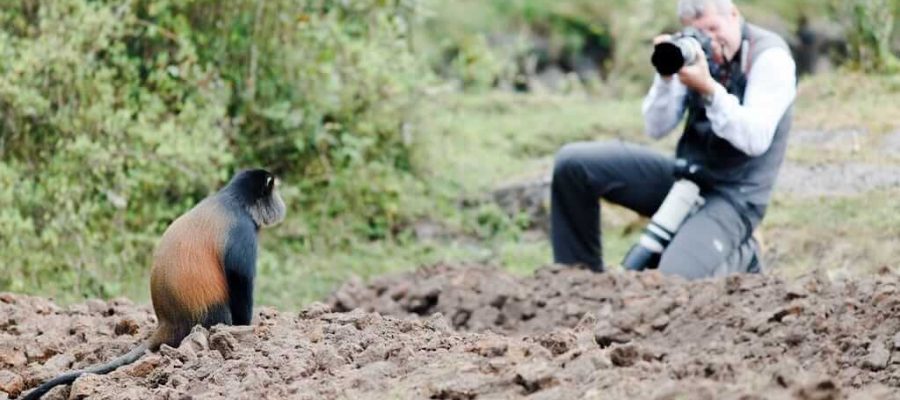 [cz_title bline="cz_line_after_title" smart_fs="true" id="cz_33788″ sk_lines="background-color:#5a3708;top:0px;" cz_title=""]
About Visit and Tour Rwanda
[/cz_title][cz_gap height="30px"]
Visit and Tour Rwanda is a fully registered Tour Operator recognized and licensed by Rwanda Development Board and the Uganda Wildlife Authority to extend tour holidays and expert travel advice to both business and leisure travellers.
Our tour packages include Mountain Gorilla Trekking Adventure Tours, Uganda – Rwanda Wildlife Safaris, Bird watching Tour Experiences, Impeccable Cultural Tours and Local Experiences, Volcano Climbing and Hiking Adventures, Safari Camping Trips, Exceptional Honeymoon Holidays, Rwanda Self Drive Car hire, Boat cruise and Launch Trips in Uganda and Rwanda among others.
Most of safari packages are crafted to be moderate, and pocket friendly to fit in your budget plans. We also have luxury tour packages for luxury travellers. Spend the best of your time on a safari holiday with Visit and Tour Rwanda for unforgettable and impeccable memories.
We also offer other services to clients planning to take holiday in Rwanda which include the Kigali car rental, hotel and lodge bookings, Rwanda gorilla permits reservation, airport pickup and drop among others.
Why Choose A Safari With Visit and Tour Rwanda?
10+ Years of Experience in Safaris
With over 10 years plus experience, we have specialzed in organized tailor made Rwanda gorilla tours and wildlife safaris, Safari Car Rental / Hire Services, Private safaris, Gorilla tours and wildlife game drives in Uganda and some parts  of Congo Republic.
Such years of experience and knowledge in organized the best gorilla tours undoubtedly make us the leading tour operator in Rwanda and Uganda. Choose us for a lifetime safari expereince and unforgettable adventure memories.
Exceptional and Timely Customer Care Service
At Visit and Tour Rwanda, a customer is always our King. We value you as a client from the time of your inquiry for the safari upto the final day of your stay in Rwanda. We have trained customer care support staff who will attend to you in a timely and caring manner as you plan your trip to visit Rwanda, Uganda or Congo. We go deep to ensure every aspect of your trip is an enjoyable one.
Our Drivers and guides (operational staff) are highly skilled professionals with a zeal for nature. All our guides have good academic backgrounds in the tourism field that can enrich your adventure in Uganda and Rwanda. All guides and staff take an extra step to make your trip more pleasant.
At a very strong point we're confident you'll go home from your Uganda or Rwanda safari with a totally different perspective. Read what our past clients have to say about us on tripadvisor.com.
We Offer Best Value For Money
Based on individual client needs, time scale and budget, we give the very best value for money by finding the best spots for your African Safari experience. We offer both short tours of up to 4 days and longer safaris 5 and more days to all national parks. You can choose to take on a 1 Day Rwanda Gorilla Trek, or a wildlife adventure by booking a 1 Day Akagera National Park Tour, among the several other day trips available.
Get a Customized Tour Package to Meet Your Interests
Visit and Tour Rwanda prides itself in designing customized trips that excellently meet and satisfy our client's interests. If you have an extension to an existing trip in mind, would like to travel with a private group, or if your schedule requires specific dates that we presently do not offer, we will find a way to make it happen.
We are a Team of Committed Individuals
To ensure that our Eco Systems have been kept well. To treat all of our clients as we would like to be treated. To instantly solve any complaint or problem our clients are having. We believe we have an outstanding company with an excellent reputation, offering much and more of what there is to see and do in the East African bush on a wildlife safari. Visit our offices today at Jesus is Able House Room B4, KN5 Airport Road, Remera, Kigali-Rwanda