Things to Consider While costing a Trip to Rwanda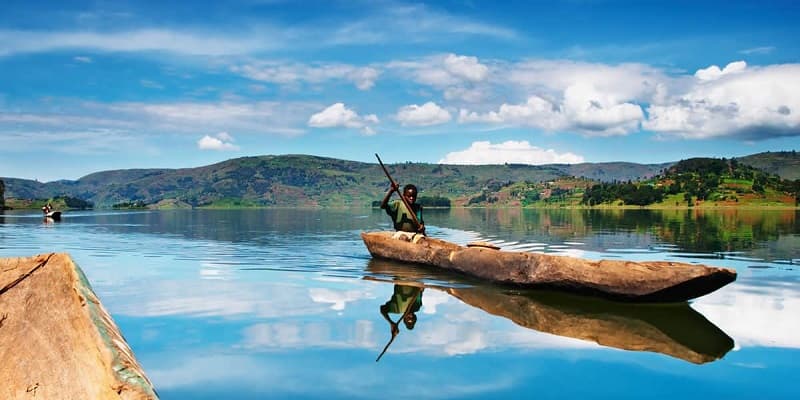 Things to Consider While costing a Trip to Rwanda
Now that you are planning a trip to the land of a thousand (1000) hills, its better to consider the following things if you are to enjoy your trip to the best of your expectations.
Price and Cost of Gorilla Permits
Mind about your budget, your number one item should be a gorilla or chimpanzee permit. Its a gorilla or chimpanzee permit that gives you permission to view the endangered mountain gorillas or chimpanzees for one hour per person in Uganda,  Rwanda or Democratic Republic of Congo. Today, Uganda Gorilla  costs US$ 600 and we can help you book your permits.
In 2017, Uganda scrapped of low season discounted gorilla permits at USD450.00 in April, May and November and Rwanda gorilla permit was hiked from $750.00 to US$ 1500.
We help our clients to book Gorilla and chimpanzee trekking permits from Uganda Wildlife Authority head offices in Kampala on a fast come first served basis while Gorilla permits for Rwanda are issues by Rwanda Development Board.
Please contact Africa and chimpanzee permits at Uganda Wildlife Authority or Rwanda Development Board. Its wise to do the booking of permits in advance between 3-5 months to avoid shortage most especially during high seasons.
Price and Cost of Transport
You will need to budget and plan transport to and from Bwindi Impenetrable National Park. The minimum days to Bwindi Impenetrable National Park by road is three days. Therefore you need to budget for three days. The first day is for leaving Entebbe/Kampala to Bwindi and the next day is for moving around Bwindi Impenetrable National Park. You need a Vehicle to transfer you to and from the starting point of your gorilla trek and the third day is to drive back to Entebbe/Kampala. Thus you need to budget for a vehicle with guide per day and then fuel to cater for the long distance from Entebbe to and from Bwindi Impenetrable National Park. Please do contact us for the rates of vehicle hire. You can as well plan to fly to and from Bwindi Impenetrable National Park as some companies such as Aerolink operate scheduled flights to and from Kihihi which is the nearest Air Field and as such, you need transfers from the Air strip to your lodge. Other companies like fly Uganda and Eagle air operate charter flights to and from Bwindi Impenetrable National Park.
Cost and Price of the safari Lodge/ Hotel

You will have to budget for your accommodation for at least two nights. The first night is when you arrive in Bwindi Impenetrable National Park and the second night is after your gorilla trek. It is possible to trek gorillas and depart Bwindi on the same day but it is advisable that you plan to stay an extra night as you will never tell whether your gorilla trek will take a shorter time or a long one. You therefore need a night after your gorilla trekking. Most accommodation properties offer accommodation and meals on full board. Depending on the type of accommodation, both sides of Bwindi Impenetrable National have budget, mid range and up market properties so depending on your taste please do contact us for more information.
Cost of Porters
We encourage all our clients to take porters for their gorilla trek for several reasons. They carry your bags and when you are approaching gorillas, they will remain with your packed lunches and all items that you might not need. They will give you a push or a pull during your trek in the forest. This extra effort is to enable you achieve your dream of viewing these endangered mountain gorillas. The other significance of taking a porter is that by doing so, you are contributing to community development since most of these porter are school going boys and girls and this chance was only given to students to work and get money to for their school fees. By paying for a porter, you are contributing to community development indirectly
Cost of Tips
Tips are an appreciation of good service rendered to you by your safari guide, gorilla trekking guide, waiters and porters. Its not a must that you have to do this. As a responsible Tour Company, we recommend that you put some small funds aside for tipping.
Company Markup.
On top of the above costs, the company puts between 10-20% of the total cost as fixing or service fee. This is part of our profit as well as helping us to book all services such as gorilla permits, accommodation and making telephone calls to check availability and make sure that all is in order.