The Flame Tree Village is located in the quiet suburb of Nyarutarama in Kigali. The frame tree village also boasts a total of 15 spacious villas that are not comfortable but offer a great, homely experience. The hotel offers free internet connection as well as a well-stocked pool bar. The residence has got a pool as well as in door restaurant and an outdoor sitting area.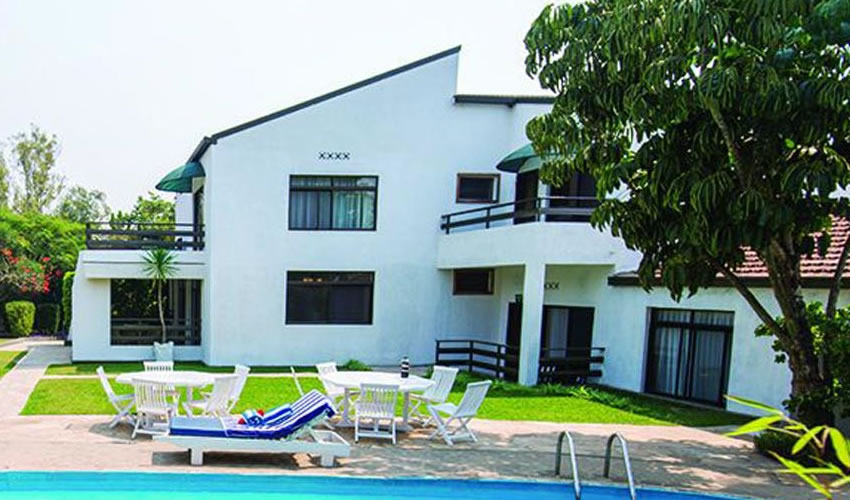 The residence is also located within easy access of major facilities and amenities like as the Kigali international Airport which is less than 10 minutes' drive and the Kigali central Business district also a mere 10 minutes' drive.
The village has got 15 spacious villas, in room kitchenette, private Balconies, swimming pool, lounge bar, restaurant, free WiFi, and many more.
The main activities carried out here include; Kigali city tour, presidential palace museum, bird watching, community visit to the Nyamirambo, Kigali genocide memorial, Visit to the art galleries and a visit to the local markets.
You can make yourself busy in one of the185 guest rooms that feature a mini bar, complementary wireless internet access. A shuttle from the hotel to the airport, the recreational amenities include; an outdoor pool and the fitness center.
The main services and facilities include; hotel owned car park, hotel bar, open air restaurant / beer garden, garden/ Park, outdoor swimming pool, WLAN with internet access in lobby, Fitness center, and breakfast, mini bar and many more.