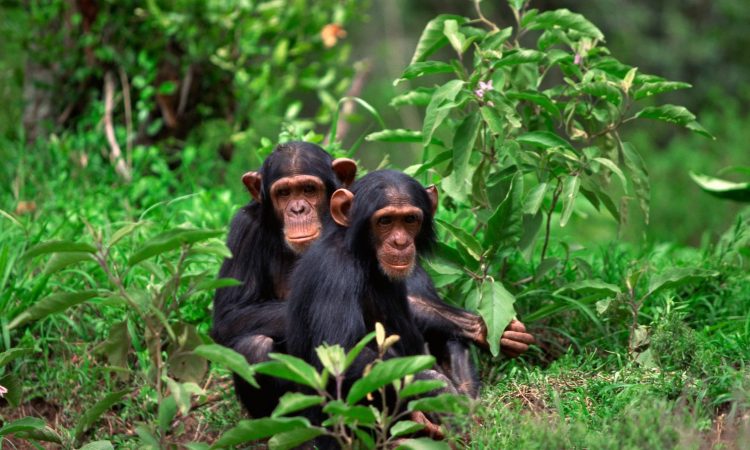 1 day Chimpanzee trekking Rwanda Overview
This 1 day Chimpanzee trekking Rwanda is a full day itinerary that starts from Kigali the capital city and takes you to visit and track chimpanzees and other primate species evident in Nyungwe Forest National park. You spend a full day engaged during this safari from morning till evening when you retire for your outbound flight or overnight stay in Kigali. This 1 Day trip is the ideal trip for travelers who have a fixed time of stay in Rwanda but are eager to go for a Chimpanzee trek in Nyungwe Forest for at least one full day starting very early in the morning at about 4-5 am.
Famously known as the home of chimanzees in Rwanda and Africa at large, Nyungwe forest National park is one of Rwanda's prime forests and leading chimpanzee trekking destination with over 13 primates and bird species you can explore in Rwanda. Nyungwe forest park is located in the southern region of Rwanda partly diving into the Burundi border. The higher altitudes of Nyungwe forest park are dominated by bamboo plants, large areas of grass together with a huge variety of small flowering plants including over 200 species of orchid and the wild begonia
DETAILED TOUR ITINERARY
Arrival/Pickup in Kigali – to Nyungwe Forest for Chimpanzee Trekking
After your breakfast early in the morning at 5 am, Our driver guide will pick you up at the hotel to start off the 1 Day Nyungwe Forest Chimpanzee Trekking trip with an impressive 3 hours scenic drive southwards heading to Nyungwe Forest National Park. Along the way, we will have beautiful stopovers at Rwanda's cultural centers such as the Royal Palace Museum and Ethnographic Museum for narration about Rwanda's historical leadership after which we head for our next stopover for lunch before eventually reaching the entrance of Nyungwe forest national park. By around 8:30 am we shall attend the briefing about chimpanzee trekking and later start the chimpanzee trek until we locate them by following their hooting sounds in the forest.
You will be allowed to spend a maximum of one hour with the chimpanzees as you enjoy their playful nature and human-like intelligence (since they are referred to as Human's closest cousin). You will retire at the park headquarters after the trek to prepare and get transferred by our guide to Kigali at either your booked hotel or at the airport for your outbound evening flight. That will be the end of your 1 day Chimpanzee trekking Rwanda.